At Loyola, we look beyond frontiers and boundaries with a spiritual boldness that is all-welcoming and changes the world. Our goal is to ensure our whole person formation is accessible to all regardless of gender, language, faith, or belief. Our generous and thriving financial aid program ensures that a family's finances are not a barrier to students who aspire to join the Loyola community.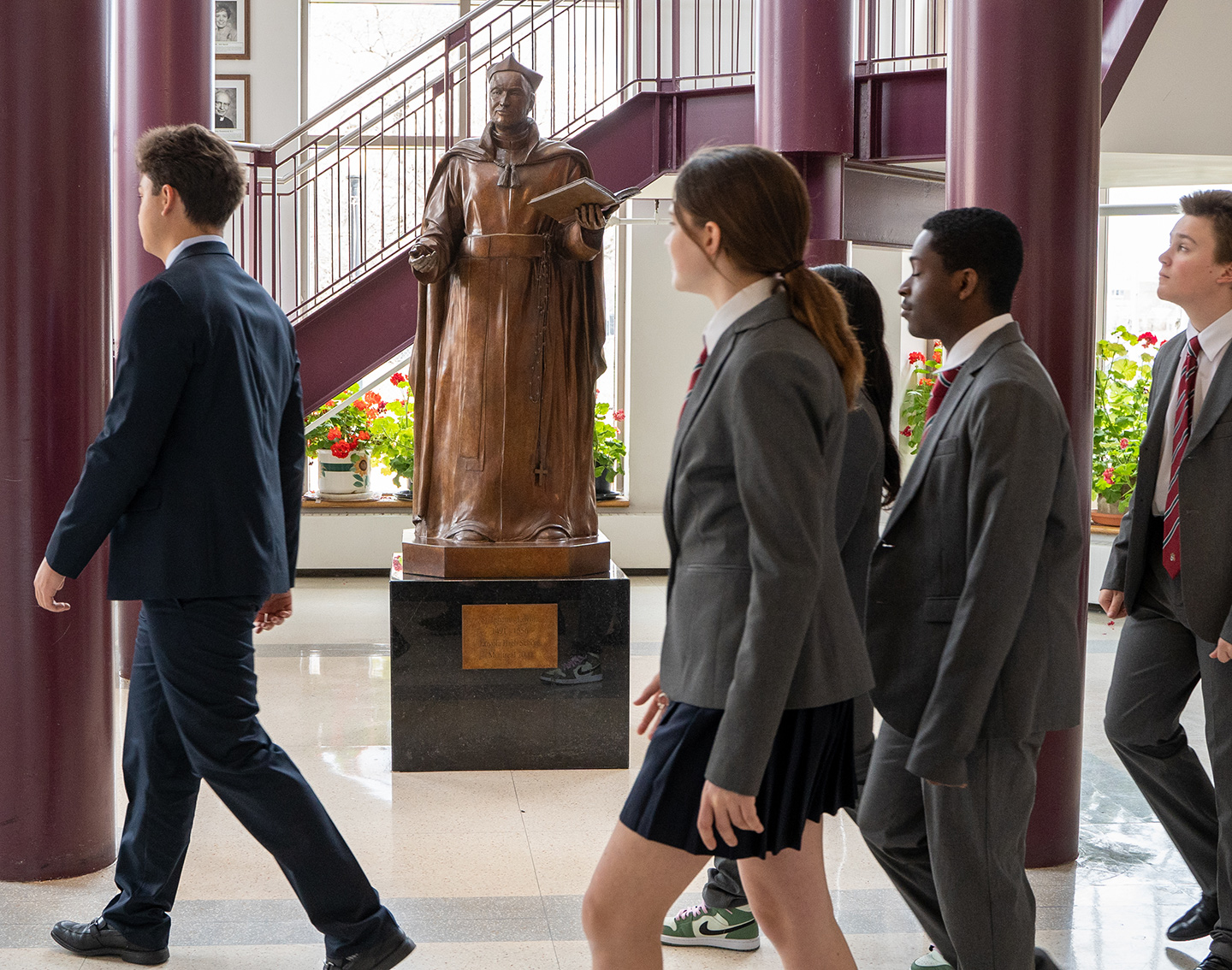 Welcoming Co-ed
We are excited to provide a Jesuit Catholic education accessible to all. Loyola High School is proud to introduce young women for the first time for the 2023-2024 academic year.
Planning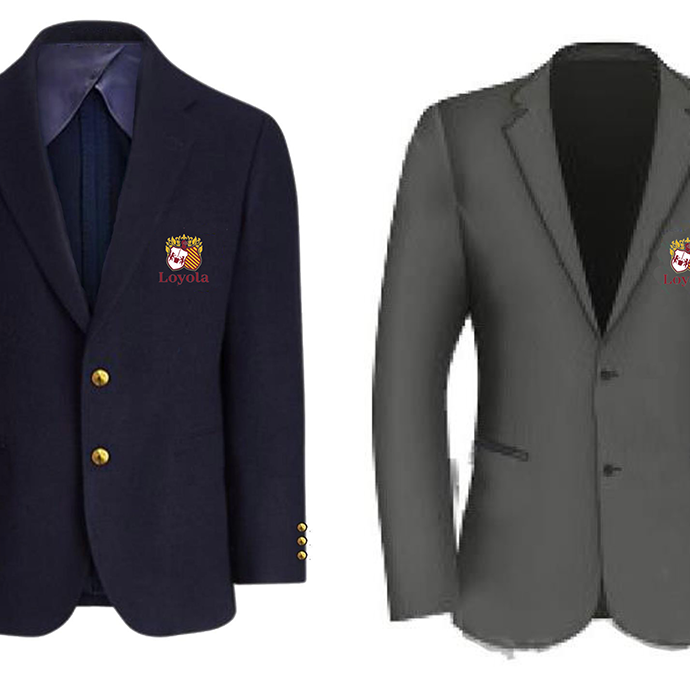 Uniform Collection
The uniform collection for the 2023-24 school year is now available to order from Lemira Uniforms. All incoming Secondary 1 students are required to purchase items from the uniform collection as part of the school's dress code. You can view the uniform collection and recommended minimum quantities per item here. For information on how to order, please click here and follow the instructions. For additional assistance, please contact Lemira Uniforms at 514-321-3720.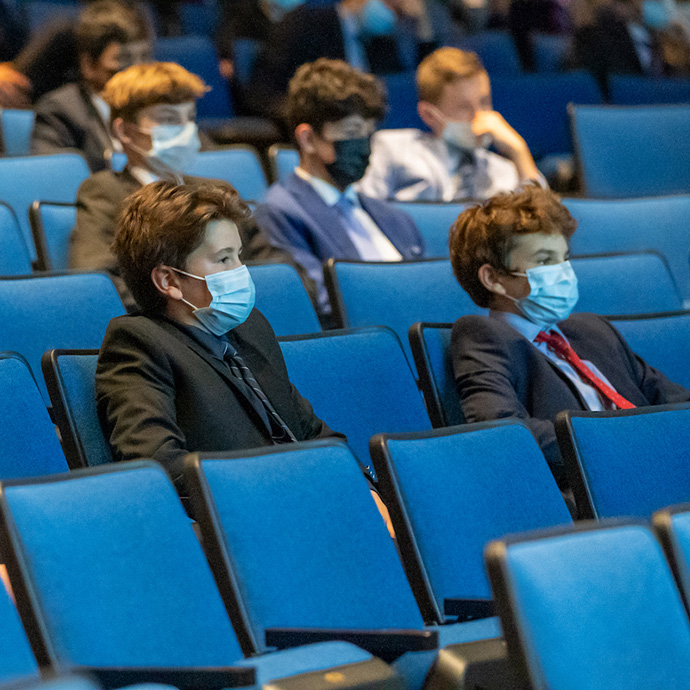 Student Involvement
In assemblies led by school administrators, students of all levels are given the opportunity to address questions, concerns, suggestions and hopes that were collected by their homeroom teachers. Loyola will continue to include students' voices in the planning process.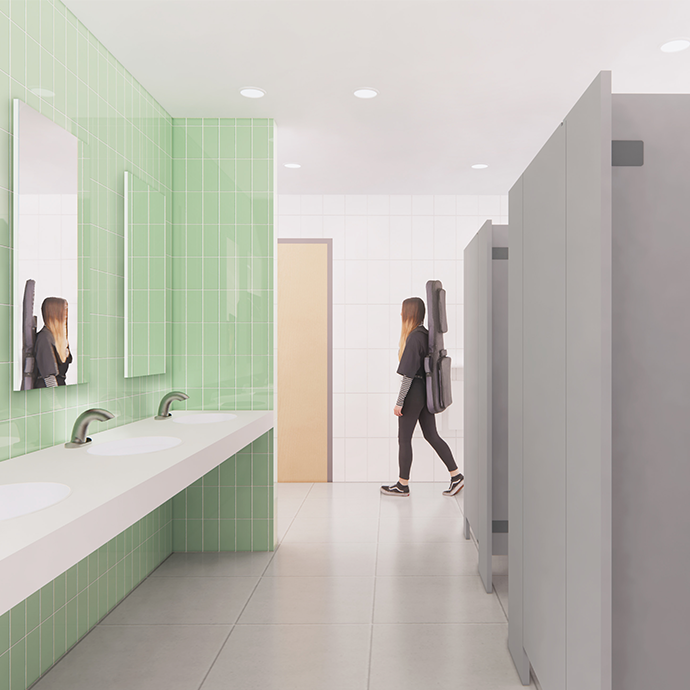 Facilities Preparations
Work is almost complete on girls' washrooms, change rooms and other facilities to ensure our first co-educational cohort has access to all the amenities and activities that Loyola offers. Additional exterior renovations and interior design were completed over the Summer of 2023.
Parent Information Session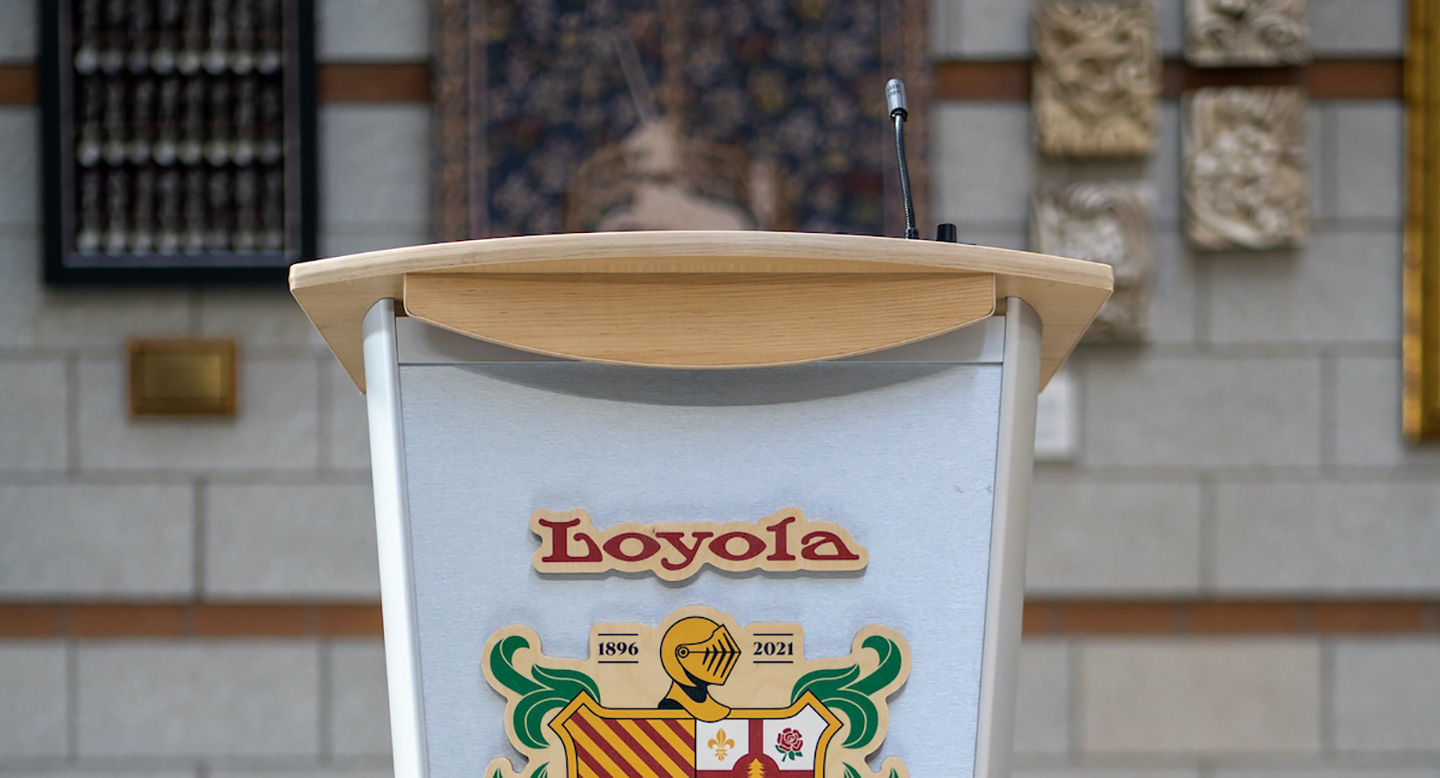 Date: Wednesday, September 27 @ 7 p.m.
Have you applied for the 2024-25 school year and are looking for additional information about our programming? Please attend our information session and speak with our Admissions Director and administrative team. The session is only open to applicant families.
Open House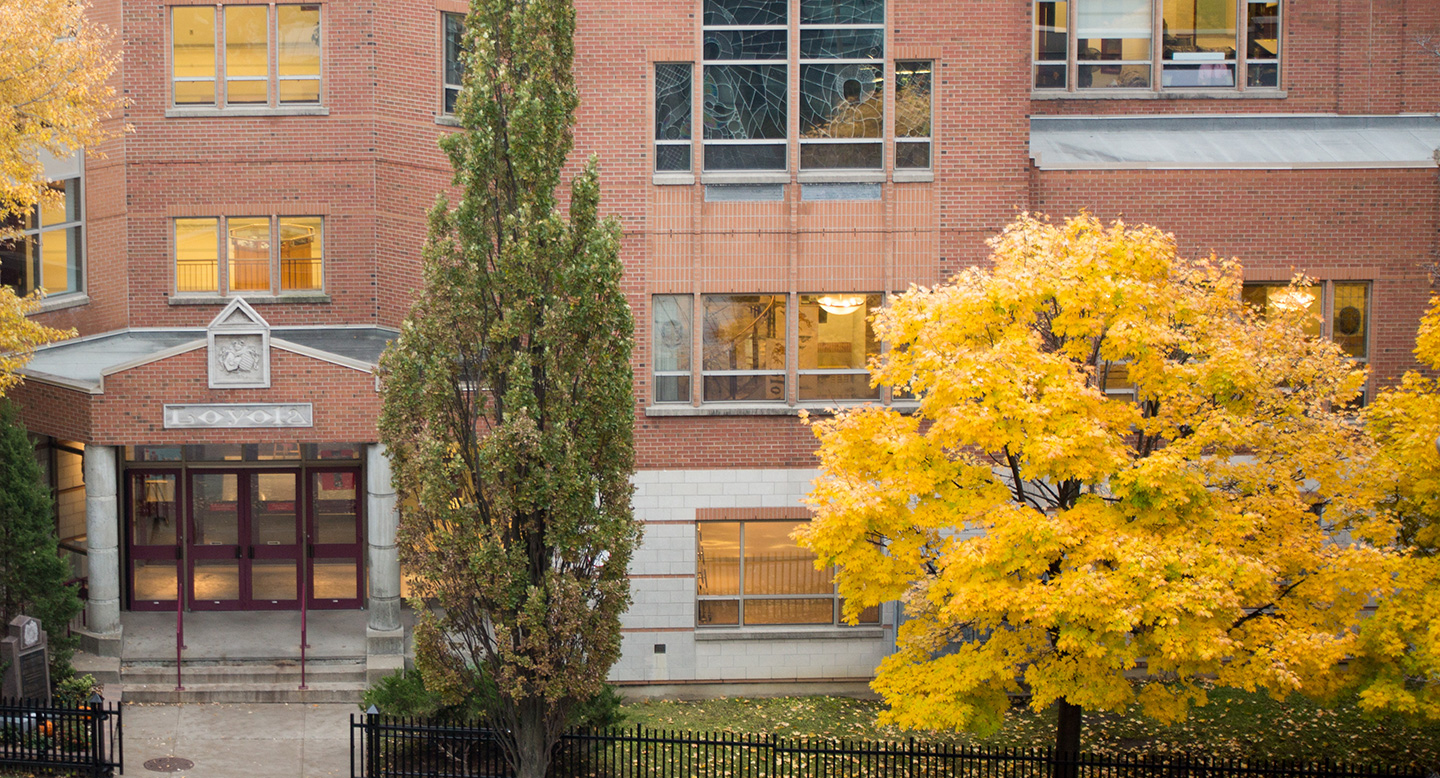 Date: Saturday, September 16, 2023
Grade 5 and 6 students and their families are invited to register for a one-hour tour of Loyola High School to see the facilities and meet with Faculty & Staff. Click here to register for our Open House.
Frequently Asked Questions
Why is Loyola planning to welcome young women?

Expanding into co-education better fulfills our mission as an apostolate of the Society of Jesus, as outlined in the Universal Apostolic Preferences, by welcoming young women into our program of academic and spiritual formation. Throughout our history, Loyola has offered a Jesuit, Catholic education centered on the development of the whole person, forming them into individuals who are intellectually competent, compassionate, guided by conscience and committed to a just global society. Our new strategic direction will allow us to continue to do so for years to come.

Launching a co-educational program, where both young men and women will share learning spaces both inside and outside the classroom, was judged to be the best way forward, as it doubles the available pool of applicants. It is also a fantastic opportunity for all students, regardless of gender, to benefit from our renowned university-preparatory program and robust extra-curricular programs, growing and developing together in an environment where they can learn from each other, guided by our talented educational team.

When will applications for girls open for the first time?

Applications for 2023-24 closed on September 26, 2022. Applications for the 2024-25 school year will open in Spring or Summer of 2023.

How will Loyola facilities be updated to accommodate young women?

We have completed retrofits - bathrooms, changing rooms, etc. - as well as updated décor throughout our building to welcome our new students. We are also analyzing staffing requirements to ensure that all students, regardless of gender, have access to the academic and extracurricular opportunities we are best known for, and will make final decisions once the next application cycle is complete.

Will you be recruiting more staff and training existing staff to be properly prepared for a co-educational learning environment?

We will be launching a comprehensive professional development plan for current faculty and staff over the next year to prepare them to meet the needs of students in and out of the classroom, regardless of gender. We are also analyzing staffing requirements to ensure that all our students have access to the academic and extracurricular opportunities we are best known for, and will make final decisions once the next application cycle is complete.

What will the program offerings at Loyola look like?

The current rigorous university-preparatory curriculum that Loyola is known for exceeds the needs for all high school youth, and will continue. Welcoming young women through a co-educational approach – where girls and boys share learning spaces both in and outside the classroom – is a fantastic opportunity for all students to grow and develop together. A co-educational model is also best suited to retaining the diversity of streaming options, particularly in French and Math.

Extra-curricular activities are one of the cornerstones of the Loyola experience. For gender-neutral activities, girls will be welcomed immediately at their grade level. For gender-specific activities, like interscholastic sports teams, Loyola will launch teams for girls where there is sufficient interest from the student population.

Why institute a co-educational model, with boys and girls in the same classrooms?

Welcoming young women through a co-educational approach is a fantastic opportunity for all of our students to grow and develop together in an environment where they can learn from each other, guided by our talented educational team. The primary advantage of a co-ed learning environment is social. Our school will be able to provide an updated educational and spiritual environment that will better reflect society as a whole.

Will francophone students without English-language education eligibility be able to register at Loyola?

While we would be happy to accept students from all backgrounds across the island of Montreal and beyond, only students with English-language education eligibility, as defined by the Government of Quebec, as well as those with temporary or special authorization to receive their instruction in English, may register at Loyola at this time.

Will there be a change to the amount of tuition charged to register?

Tuition fees are independent of the changes to our strategic direction. All students will be subject to the same fees, indicated by grade level, as outlined in the Financial Conditions for the academic year in question.

Will young women also have access to the same financial aid program as young men?

Yes, all Loyola students will have access to the same generous and thriving financial aid program, made possible thanks to the ongoing efforts of the Loyola High School Foundation. The school's strategic plan emphasizes that "diversity and accessibility are essential to Loyola's identity and that every effort should be made to seek, attract and admit qualified students regardless of their ability to pay tuition and related costs".

How will you be making young women feel welcome within the wider Loyola community?

Jesuit schools across North America boast programs that form long-lasting connections between youth regardless of gender, in line with our mission as a Jesuit, Catholic apostolate Loyola students and graduates have always shared remarkable community spirit through various groups both within and outside of the school, with strong bonds of friendship and connectedness that they maintain for a lifetime to better serve our society with compassion for oneself and others. We look forward to expanding that connection to include our new sisters.

Will launching co-education at Loyola change our long-standing culture?

Loyola's mission has always been to offer a Jesuit, Catholic and university-preparatory education for the whole person, and it will remain so as we add young women to our student body in 2023. While the core mission of Loyola has remained the same since its founding, the culture and experience of our students has consistently changed from one generation to the next, and we must ensure that we keep updating our pedagogical approach for the times. We can confidently look to the example of nearly 1/3 of Jesuit schools in North America, including 3 of 5 in Canada, who have transitioned to co-educational environments and successfully enhanced their school culture by welcoming young women.
Other Strategic Initiatives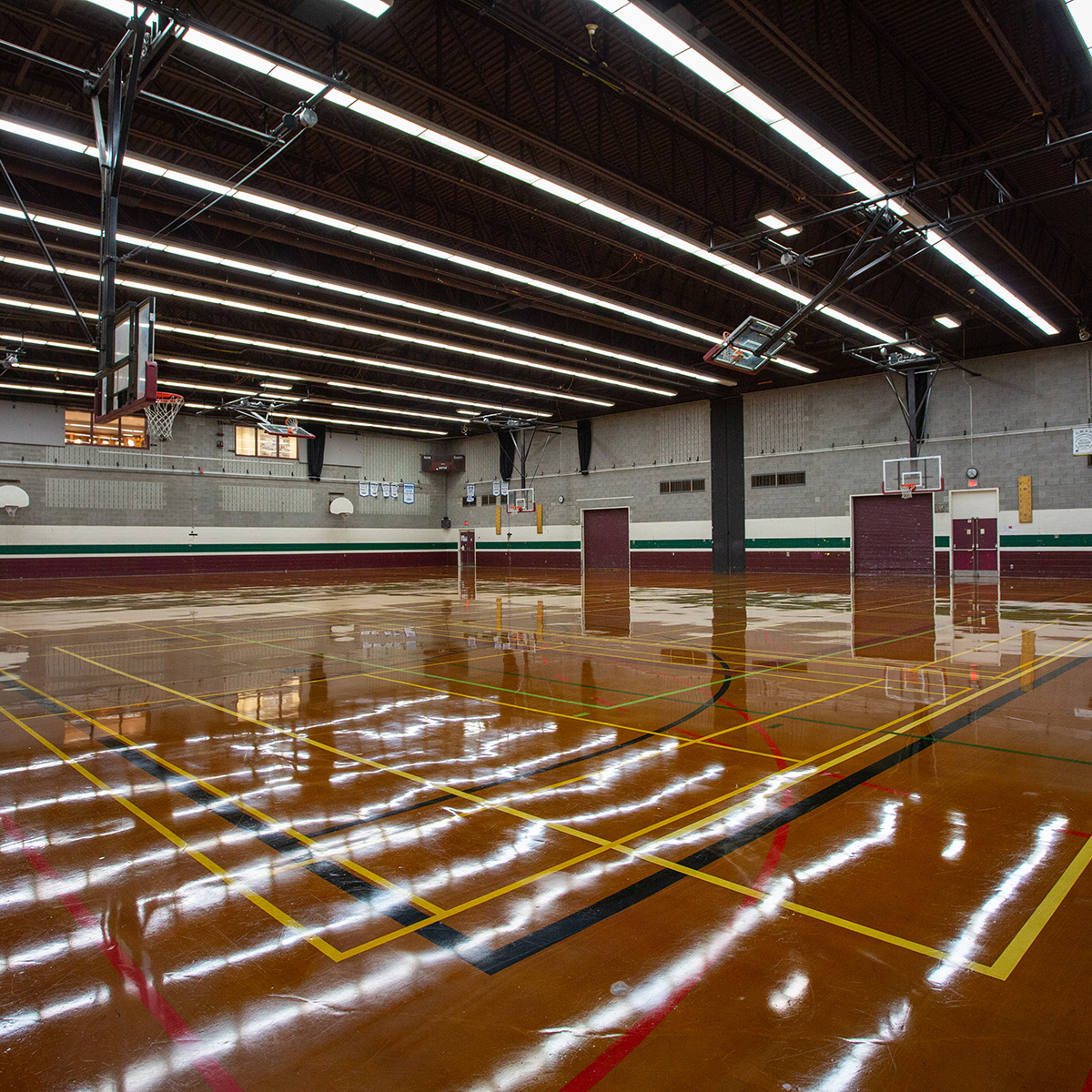 Renewal of Athletics Facilities
Loyola's current in-house gymnasium, built in 1978, requires modernization and accommodations for the girls education program. Athletics have been a pivotal pull for enrollment. Loyola boasts several league-leading divisions in football, hockey, basketball, soccer and a myriad of other physical activities. Alongside strengthening the existing partnership with Concordia University and the use of their fields, the new athletics complex will further support the strong athletics programs which remain a vital part of Loyola's mission.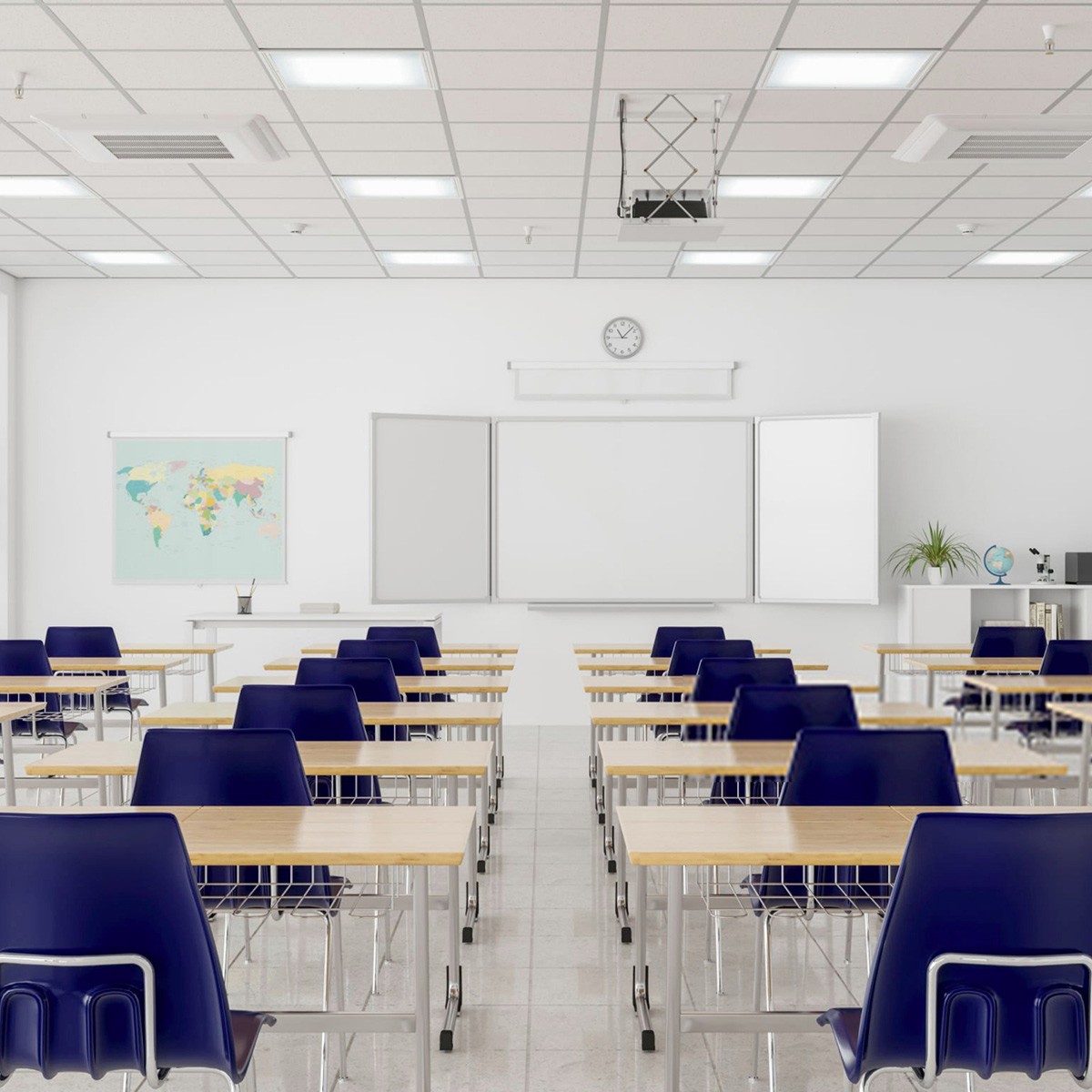 Une école française
In order to meet our mission of being accessible to all and in the face of a downward demographic trend in the anglophone community, our long-term plan is to explore the creation of a section of Loyola High School with a French charter. This would open the doors to francophones and immigrants not eligible for English education. The additional logistical and marketing challenges of opening a French section require more planification lead time, but the rewards are a Jesuit apostolate unhindered by linguistic legislation.