News
Feature: Inclusion Revolution
Whole Person Stories
By Andre Pereira '94
Originally published in the Winter/Spring 2022 edition of the Loyola Today
In 1980, Darlene Berringer founded Giant Steps school in a church basement and began offering music and other therapeutic services under the same roof. As one of the first autism-specific schools in the world, its innovative model was replicated throughout the world and staff from satellite schools would come to Montreal to be trained on the strength-based and student-centered approach.
Today, the intensive educational and therapeutic programs, offered in both French and English, to 90 students aged 4-21, continue to be unique in Quebec. In addition, the Giant Steps Resource and Training Centre plays a vital role in providing autism training across sectors and supports many types of organisations, including municipalities with training for first responders and bus drivers, leisure and tourism organisations to better welcome autistic individuals and their families, educational institutions to promote a better understanding of autism, and businesses to become more inclusive and better support their autistic employees.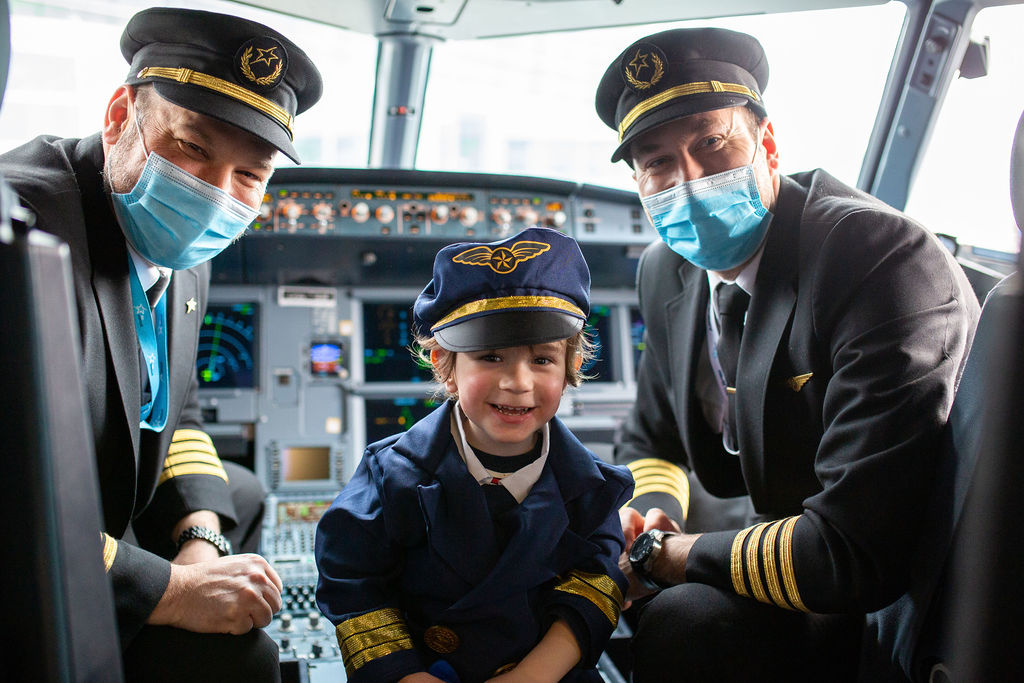 With a lack of services in the community for autistic adults, Giant Steps decided a few years ago to offer adult services for students aged 21 and over, in collaboration with the English Montreal School Board. Three years ago, it also began collaborating on the federally-funded Ready, Willing and Able (RWA) employment program, which has matched employers with hundreds of autistic employees. These jobs are not based on subsidies or charity, but rather are held to the same performance standards as any other job. Through RWA, Giant Steps provides autism training to employers and their employees and supports autistic employees with job coaches to ensure the transition and onboarding is successful.
The Polaris Enterprise initiative sought to increase the employment preparedness and success of autistic adults or adults with intellectual disabilities through a multi-faceted, industry-based project developed via key partnerships between Giant Steps Montreal, Loblaw Companies Ltd, Wagar Adult Education Centre of the English Montreal School Board, the Transforming Autism Care Consortium (TACC) and the Public Health Agency of Canada. Giant Steps worked with various stakeholders across Loblaw Companies Ltd to identify barriers to employment, train and inform about the business case for hiring autistic individuals, and help launch a national autism-inclusive hiring initiative, across all departments within the organisation.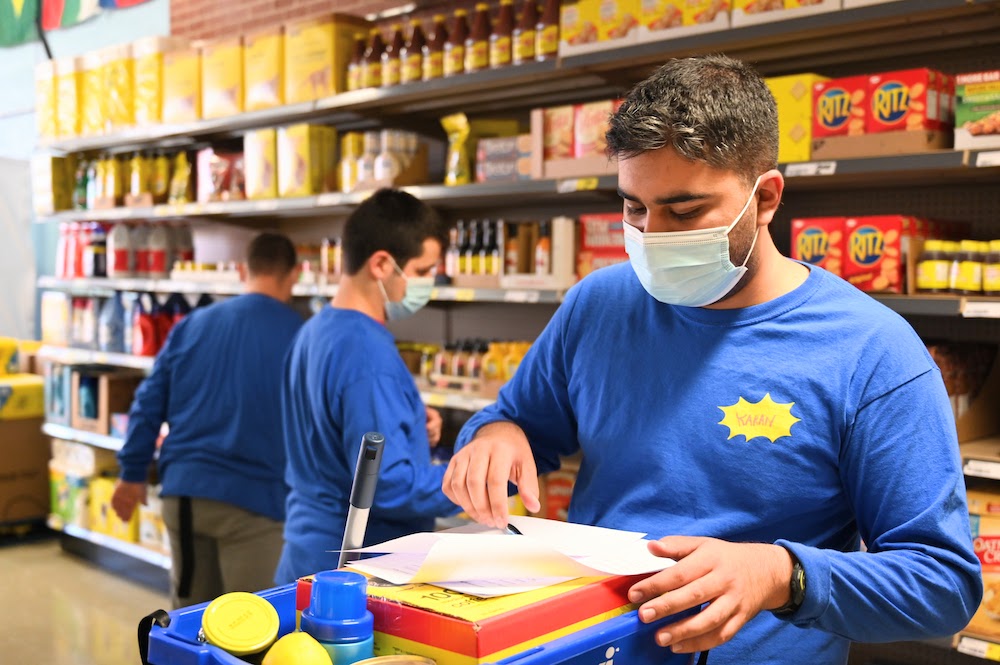 Building on its momentum to promote inclusion in all sectors of society, Giant Steps is currently building a new $51M, first-of-its-kind in Canada, Giant Steps Autism Centre at Technopôle Angus in the Rosemont district of Montreal, where it will be able to offer even more Adult services. In addition to an Adult Education and Employment Centre, there will be three additional pillars to support the lifelong needs of autistic individuals, their families and professionals: the Giant Steps school, a Resource and Community Centre and a Research and Innovation hub. The Centre is expected to open its doors in September 2023.
Andre Pereira '94
Andre Pereira has led Adult Services at Giant Steps Montreal since 2019 and has recently become Director of Marketing and Communications. When his son was diagnosed on the Autism Spectrum over ten years ago, Andre and his wife Tracy became involved in the autism community by bringing together resources and thought leaders from around the world in the areas of inclusion, autism research, and employment, while providing a platform for autistic individuals to share their lived experiences. After five years as Vice-President of the Giant Steps Board of Directors, Andre left a career in high-tech in the private sector to join the Giant Steps team. Tracy is Director of the Giant Steps Foundation and is leading the effort to raise $51 million for the construction of a new Giant Steps Autism Centre.
Photo credit(s): Giant Steps Montreal
Loyola Today

Communications Department & Media Requests
---
Contact communications
Andrés Canella
Director of Communications
communications@loyola.ca
---
Official social media Accounts
---
Authorized Groups